Upgrade your NS7II to NS7III Status!
We know you love your NS7II controller. You should—it's about the best professional DJ controller you could ever have.
But then we came out with the NS7III and it has that great three-screen display. The NS7III really raises the bar with real–time visual feedback of Serato DJ via its three vibrant, 4.3-inch full-color screens.
Two of the screens provide moving waveforms, playhead, deck, and FX status. The third central screen gives you a dedicated view of your track library. But this is really great—this third central screen can also be switched to display stacked parallel waveforms for complete beat matching control of your active programs. Now, you can manage all your critical performance elements with the source laptop out of sight or closed altogether.
The best move ever in the "I'm-so-glad-they-did-that" category:
The NS7III's 3-screen array is available separately for your NS7II. Yes! You can upgrade your NS7II to NS7III capability!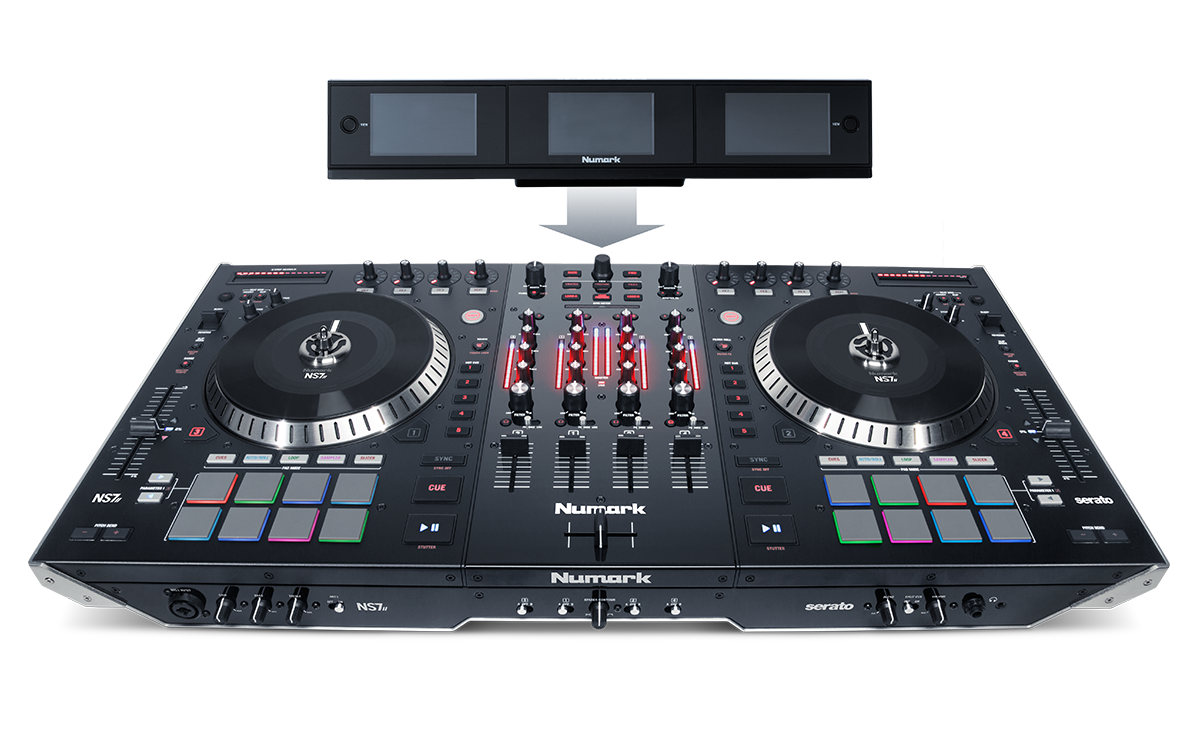 The NS7II Display attaches directly to the NS7II base unit using the "laptop support blades" that come with The NS7 II Display.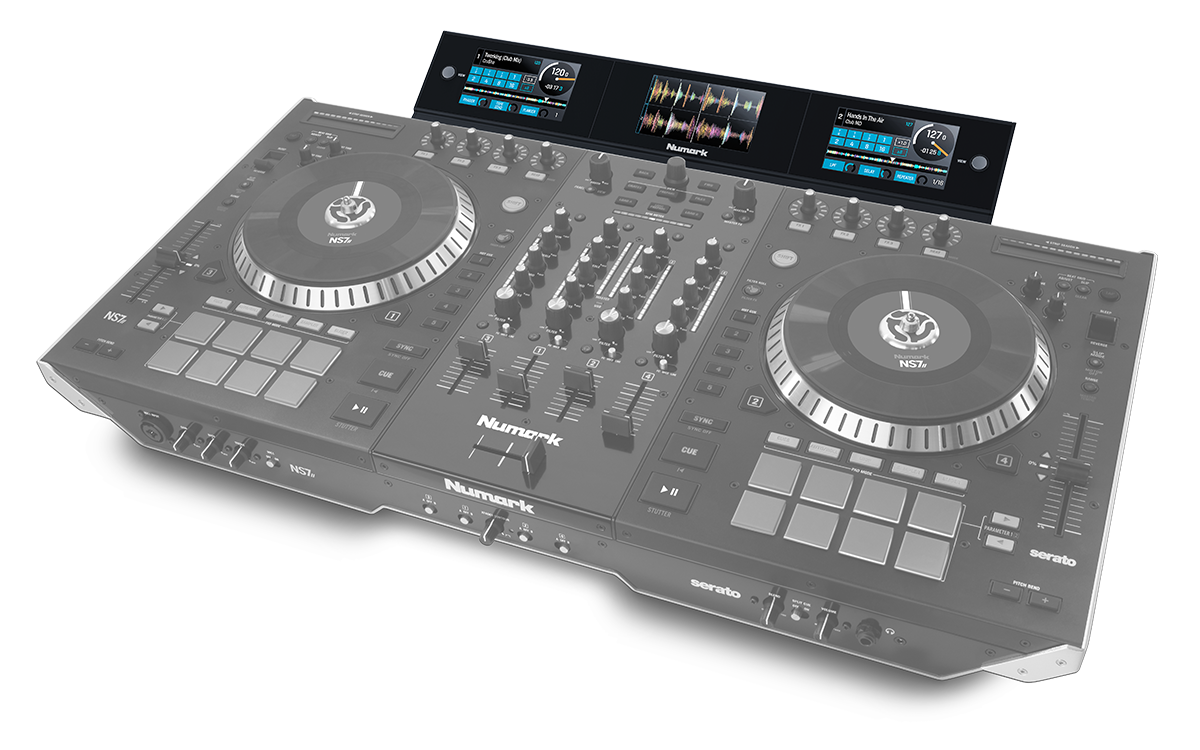 With the three-screen display, you can put your laptop to the side so nothing will obstruct your view of the dance floor. Our screen display gives you the visual information you need to choose and mix your next song.
The NS7II display has two separate USB inputs so you can maximize your hook-up flexibility to suit your exact needs. We recognize that many computers lack the connections that DJs need, so we added an additional USB hub on the display unit in order to offer better connectivity.

Stay connected to your audience, instead of burying your head in a laptop display!
Here's what's included in the box:
Three-screen display assembly
USB Cable
Power Adapter
Mounting hardware:

Laptop support blades
(4) Thumb screws

User Guide
Warranty and Safety Information

Features:
3-screen display brings your NS7II to NS7III capability
4.3-inch full-color screens
Central screen displays stackable waveforms
Gridlines on screen enable perfect beatmatching
Screen switches automatically to song browsing mode
Easily attaches to an NS7II using included mounting hardware
Includes USB cable and power adapter
Multiple display modes including stacked waveforms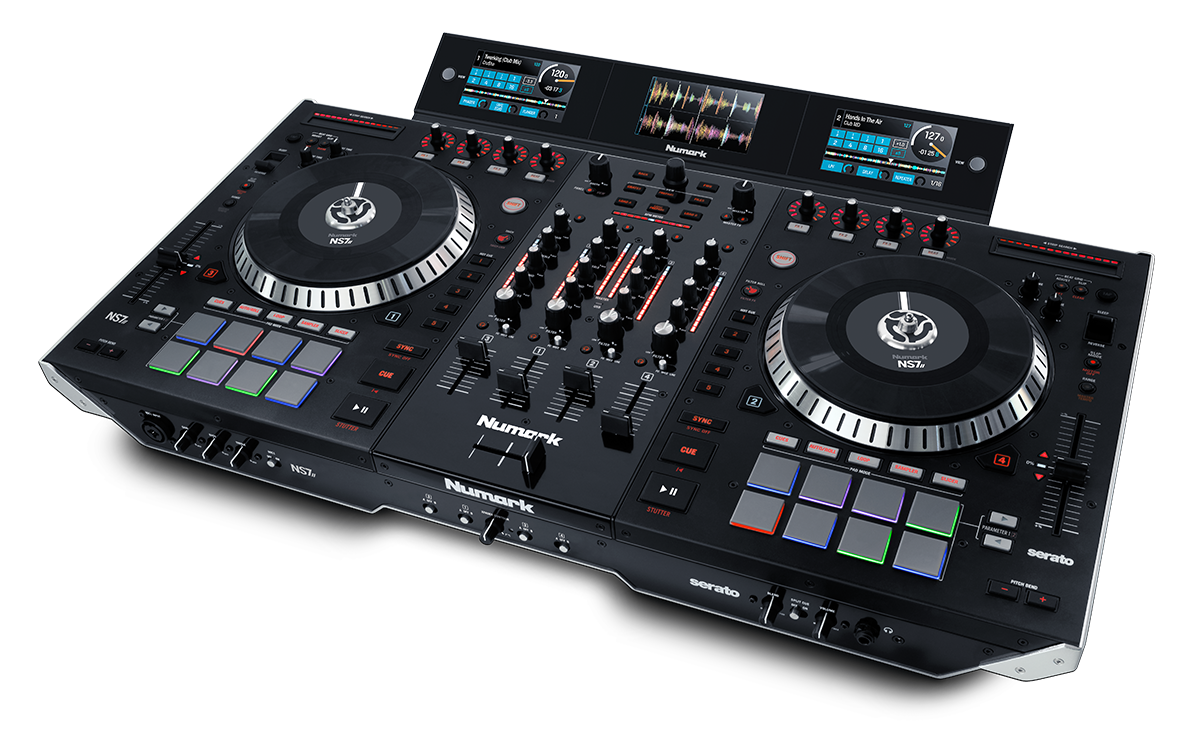 (NS7II not included)