C Series Mixers
Product Spotlight
THE C SERIES AT A GLANCE
If you're a mobile DJ, you know there's nothing like being able to roll your rig in and out a rack case or two for quick, easy setup and teardown. And if you're a club owner or installer, you know that the security of fixed installation is ideal for restaurants, clubs, and other venues. The mixer is an essential part of a DJ's setup, serving as a central point of command for different sources, their levels and routing, and perhaps even effects.
The C Series of rack-mount mixers has a little something for everyone. In this Product Spotlight, we will get into the details with these five new models.
C1 - Simplicity is a Beautiful Thing.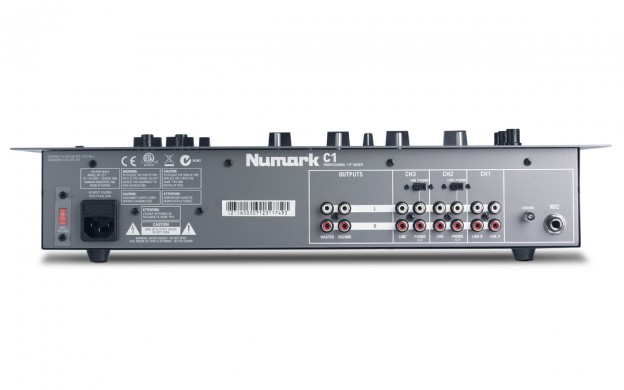 C1 is a solid three-channel rack mixer with a microphone input. This is perfect for any situation where you have three audio sources such as two turntables and an iPod, and you want the ability to deliver announcements or voiceovers.
Two switchable phono/line, four dedicated line, and a mic input enable you to connect C1 to almost anything. Master and Record outputs, a user-replaceable crossfader, five-band EQ, and dedicated mic EQ complete this powerful package.
There's a stereo/mono switch so you can send your mix out to any PA system, amplifier, headphones, and recording system. The powerful stereo headphone output ensures you can hear your mix even in loud stage environments. C1 puts all the DJ essentials at your fingertips. At 7.6 pounds, C1 is the lightest of the C series, but don't let that fool you. It's a solid performer for any situation.
C2 - The Full-Function Mixer for Any DJ.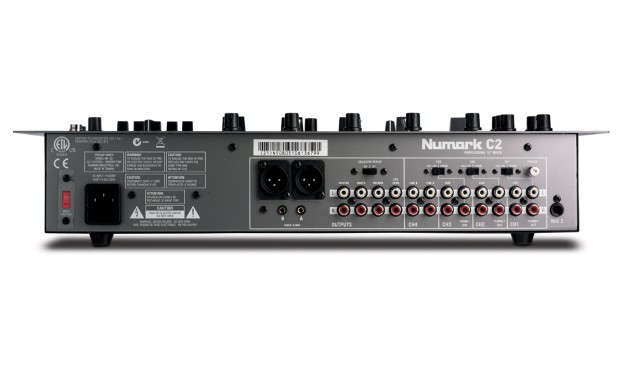 C2 adds two more inputs to those in C1 for a total of five. It also features pre-fader-listen (PFL) gain adjustment with visual metering, fader start mixing, and panning on the master fader. C2 has XLR and ¼" output for easy connection to amplifier systems from consumer electronics to full-blown club systems. There's no finer mixer value in terms of performance, features, or quality.
Five-band EQ lets you tailor system response to the room with precision. The sophisticated microphone section includes great tools such as auto-ducking, which automatically drops the level of whatever's going on when you need to make an announcement, and auto-muting with sensitivity adjustment so feedback will be nothing but a distant memory. C2 delivers great value and ease of use.
C3 - Connect EVERYTHING.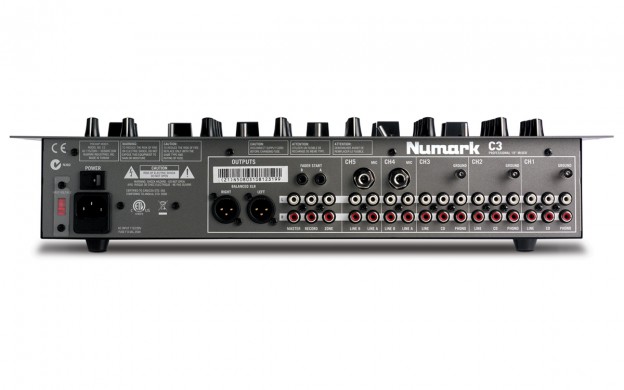 C3 is the first in a three-model group that includes C3, C3FX, and C3USB. C3 expands upon the capabilities of C1 and C2 by greatly extending input and out capabilities. Each of the C3 mixers features professional XLR and 1/4" outputs for quick connection in nearly any venue.
C3 is a versatile mixer with five channels plus a DJ mic input with EQ. Thanks to its wide range of inputs, you can connect all of your gear with just this mixer. Combine turntables, CD players, samplers, and more.
EQ on the mic channel helps compensate for noisy or less-than-ideal acoustic environments to make sure your announcements are heard clearly. A massive I/O section gives you 10 line, three phono, and three mic inputs, as well as Master, Record, and Zone outputs. No matter what your gig looks like, you'll never run short on connections. There's steep, three-band EQs on every channel, switchable split or blend cueing, PFL gain adjustment with metering, fader start, panning on the master fader, and of course, a replaceable, assignable crossfader. C3 is a fully featured five–channel mixer that will keep your mixes energized for years to come.
C3FX - Maximum Mic Inputs and Alesis Digital FX.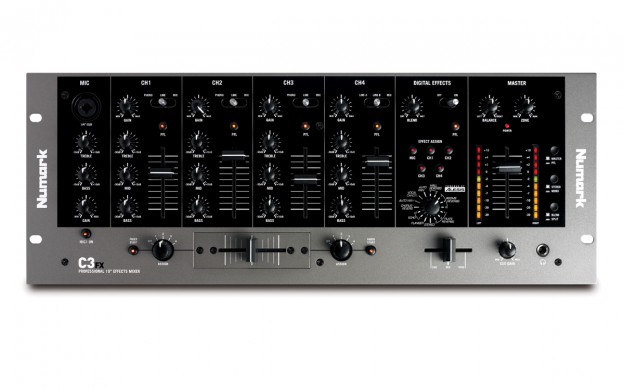 If you like C3, imagine it with a selection of assignable effects from the music-technology innovators at Alesis. C3FX is a mixer that enables you to control effects for karaoke or other vocal performances.
C3FX is a rack mixer with five mic inputs for mobile DJs, clubs, houses of worship, performance venues, and more. Integrated DSP studio-effect processing fills out the sound perfectly in any situation or setting.
Configured with four channels plus DJ mic control, C3FX also gives you five line and three phono inputs. Every channel contains steep, three-band EQs. Balanced, Master, Record, and Zone outputs complete its comprehensive array of connections.
The Alesis digital effects include two type of Hall Reverb, three different Room Reverbs, three Plate Reverbs, Stereo Reverb, Flanger, two types of Echo, Chorus-Reverb, Auto Wah, Vocal Cancel, and Auto Pan. The innovative Vocal Cancel processor empowers you to remove the lead vocal on almost any song and sing along, making C3FX ideal for use as a karaoke mixer.
C3USB - Maximum Flexibility. Minimum Hassle.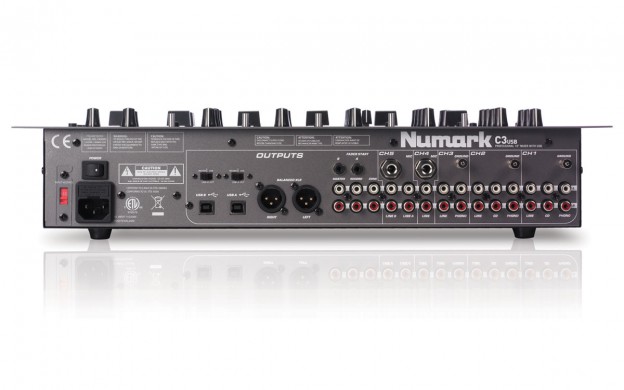 A C3 mixer with USB-audio connectivity, C3USB enables you to play and control music from your laptop and send your mix to the laptop so you can record your set.
Today's DJ uses more types of media than ever before. Not only do DJs mix vinyl, CD, MP3, and hard disk, but karaoke, speeches, and computer slide shows create ever-increasing complexity. C3USB builds on popular C3 mobile DJ-mixer design, adding the flexibility of USB for easy, on-the-fly connection to Mac and PC laptops.
C3USB has two USB ports, each assignable as an input or output. As inputs, incoming audio can be mixed like any other input. As outputs, you can send your mix out to a computer for recording. Because it is USB class compliant, C3USB connects to almost any Mac or PC with no drivers needed and works with nearly all audio playback and recording software.
C3USB features a wide assortment of input and output connections, three-band EQs on each channel, and many other features that will make your gigs fun. Whatever twist the gig throws at you, C3USB has you covered. It's the right mobile mixer for every situation.
Wrapping Things Up
C Series mixers deliver the goods for mobile DJs, restaurants, houses of worship, and any other places where you need professional rack-mounted audio mixing. Now that you've met the C Series, which one will you use?