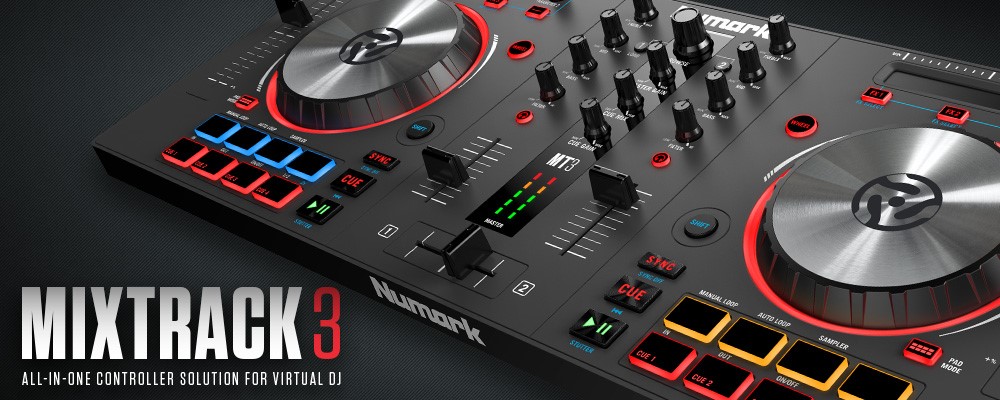 Now You've Got It — the Exciting Mixtrack 3 DJ controller.
From Numark the world's leading innovator of DJ equipment and technologies, comes the incredible Mixtrack 3 DJ controller, designed with the skilled, professionally-aspiring DJ in mind. It's the latest addition to the Numark family of industry-leading DJ solutions.
This controller offers a whole host of features and performance that sets it way above conventional DJ controllers, yet it offers great bang-for-the-buck and it's a snap to take anywhere.

Put Real Power into Your Performance
When action is non-stop, we make sure you're the one in the driver's seat. We give you the horsepower to get it done. Mixtrack 3 will never let you down. We've kept everything you loved about the Mixtrack II, but now there's even more. How's this—we give you 100mm pitch sliders that make it easy to perform even the finest pitch adjustments, so it's easy to keep two cuts in perfect beat sync without any drift. Other people's 60mm pitch sliders can't come close to matching this performance. We make you look and sound great!
No Limits on Your Creativity

Dive into our 16 multi-function backlit performance pads and add loops, launch samples, and control hot cues to your performance. Use the multi-function touch strip for dynamic FX control and track search operation. There are dedicated filter knobs for each channel, to give you just the exact amount of tonal control you need for that perfect sound. If you can think it, Mixtrack 3 will do it.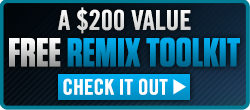 Jumpstart your inspiration with 6 sample packs from Prime Loops including over 380 premium instrumental loops, drum kits, one-shots, and more. A $200 value.

Remix with the sounds of the world's premier electronic music label. Mixtrack 3 gives you exclusive access to download studio-grade audio stems from the Toolroom Records catalog, allowing you the freedom to layer, tweak and chop today's most relevant sonic textures.

Hot Metal (wheels, that is)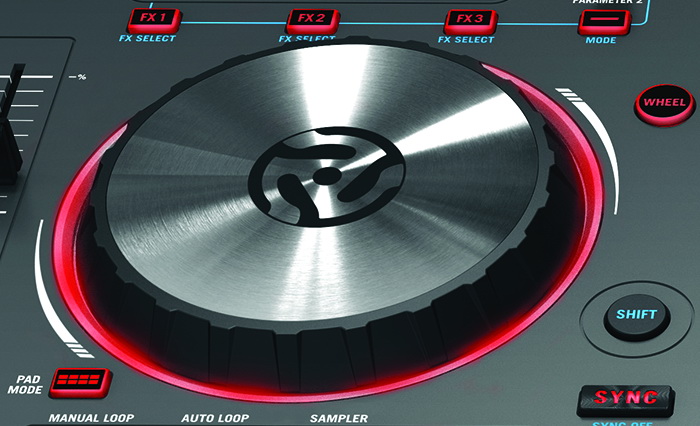 Get precise control over every track and every transition with Mixtrack 3's advanced low-profile rugged metal platters. They are capacitive and dual-zone, giving you the ability to scratch or stop a track simply by touching the top of the platter, while at the same time allowing you to adjust the pitch by manipulating the platter from the side. Heavy-duty metal stands up to the hottest action, night after night.
Virtual DJ Included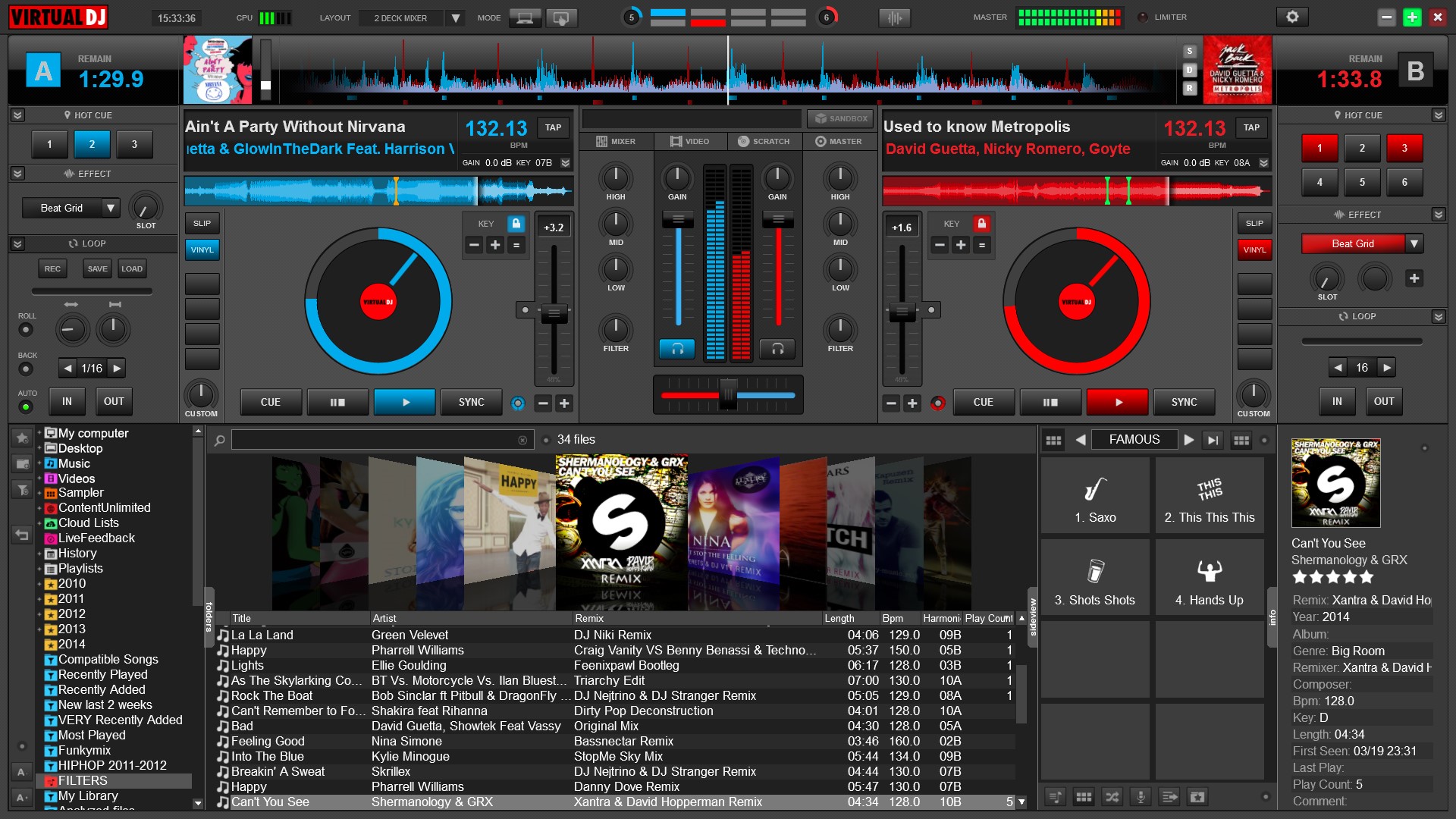 Start mixing right away—with the included Virtual DJ LE software you can create professional-sounding mixes at home or easily upgrade to Virtual DJ Pro for performing live at parties, functions and clubs. Plus, Mixtrack 3 operates via standard MIDI, so it's compatible with virtually any popular DJ software.
The MIXTRACK 3 is a performance-driven design, but with a sharp eye on value. Start mixing today like the pro that you are!