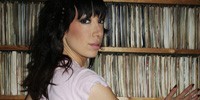 Lady Starlight
LADY STARLIGHT is a multi-talented classic rock and metal DJ and performer as well as an inspirational style icon and writer. Lady Starlight brings a unique blend of style and substance. She is a record collector and scholar of rock history who uses fashion as a means of expressing her love for music. She's a Lady on a mission to bring rock and heavy metal back into its rightful place in pop culture.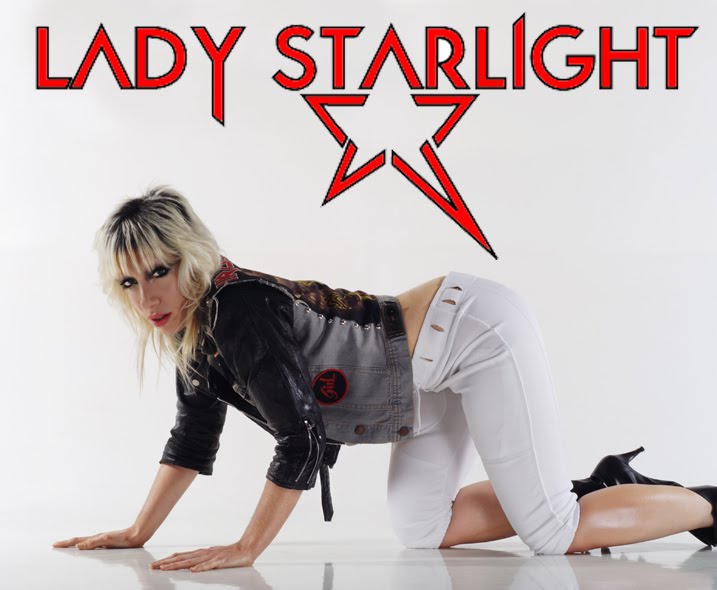 "It's no exaggeration to say that Starlight is probably the best metal DJ in the world. She's rocked my nights and blown me away at various festivals with the perfect picks from her incredible collection. She also brings the best vibe before, during and after her set," said Marek Steven – Vice magazine, Juke magazine & Promoter.
Lady Starlight has been an influential presence in the New York City underground since the early 2000's. She has produced nightlife events that celebrate forgotten genres over the past decade. From late 60's psych, to 70's glam, to the New Wave of British Heavy Metal.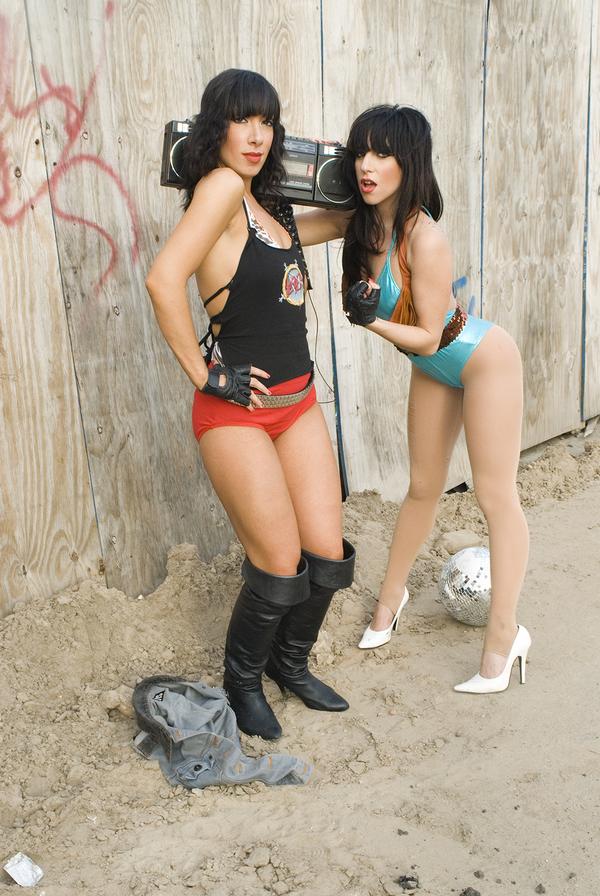 Lady Starlight is most well known for her work and friendship with Lady Gaga. The two first joined forces as a duo in 2007 as 'Lady Gaga and the Starlight Revue'. Lady Starlight spun her 70's glam and metal records between Gaga's pop songs; the shock and confusion their stage show created has become a trademark for Gaga. Gaga in V Magazine May 2011 – "An expertise in the vocabulary of fashion, art and pop culture requires a tremendous amount of studying …from vintage books …to metal records from my best friend Lady Starlight…" Lady Starlight has been a critical player in Lady Gaga's career; her approach to art and music inspired Gaga personally and professionally. Lady Starlight has collaborated with the singer on everything from fashion styling, onstage performance concepts, and set design.
From July 2010 to May 2011, Lady Starlight was first support on Lady Gaga's record-breaking world tour, The Monster Ball. In homage to "The Lady Gaga and the Starlight revue" Starlight's set included Iron Maiden, Faith No More, Anthrax, Slayer and Pantera to an unsuspecting pop audience. Lady Starlight's DJ sets combine interpretive performance with her vast collection of classic hard rock and heavy metal vinyl. Gaga's little monsters, metalheads, fashionistas and rock bands alike love her. Her fans now proudly wear Iron Maiden and Rush t-shirts to Gaga's concerts. Influenced by Neal Kaye's soundhouse vibe and at home in stadiums, festivals or playing clubs, Starlight is changing the way people view the rock DJ. Recently touring with the USA and UK with Judas Priest and Thin Lizzy and playing by special request of Iron Maiden at their O2 shows, Starlight is bringing fashion and a light hearted reverence to metalheads, too.
"​Between sets, Lady Starlight spun some records and otherwise rocked out …Which made what she was doing seem fun instead of just background noise…she brought out a metal shield and a short sword of some kind to wave about in time with the music like some kind of choreographed combat. Most DJs don't do this kind of thing and she did it whenever she was on the tables…But last night she made the between-band music good and entertaining for a change." - Westword blog.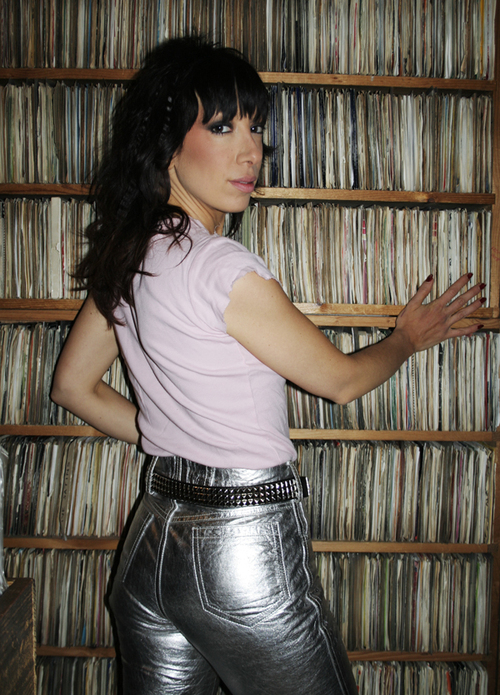 Starlight has done solo international tours as a DJ with stops in London, Los Angeles, Vancouver and Chicago. She played the famous Donington rock festival (Download) in the UK as well as High Voltage festival in 2011. She also partnered with the Morgan's Hotel Group to create a reputation for the brand as a rock n roll destination and hada successful weekly residency at the Royalton and Hudson Hotels that has been written up in US Weekly Magazine, NY Daily News, New York Post, Urban Daddy, NBC Nightline, Life & Style and other media outlets. She was featured prominently in the Emmy nominated HBO special presentation, The Monster Ball at Madison Square Garden, and has been voted "Best Female Hard Rock DJ" by the popular New York City weekly, The L Magazine. Recent press includes an AOL home page feature, interviews in Rolling Stone, NME, Classic Rock magazine, MTV, and Guardian.
Lady Starlight is currently working on radio, music production, writing and fashion design projects, and continues to tour relentlessly both playing clubs and supporting rock bands and you never know when she might appear on stage again with Gaga.