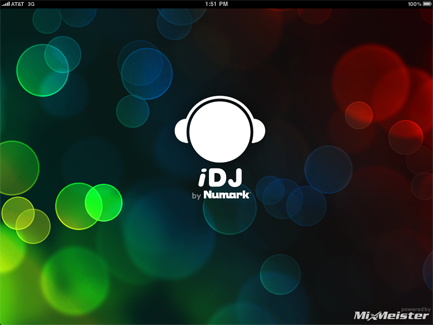 *New v2.0 Update!
New Features:
Support for iPad 2 and iOS 4.3
The ability to wirelessly send a mix to speakers via Airplay
Remote control support allows users to start and stop the mix via headphone controls
Enhanced Features:
"Smart" automatic and manual zooming of the play-list time line
Better library management including easier browsing, faster track importing, the ability to import while playing, and more efficient use of storage space
The ability to run in the background on iOS 4.0 or later
Improved Auto and Manual track transitions
Enhanced, streamlined, and better-performing user interface
Fixes:
Resolved crashes on older devices with larger mixes
Resolved other minor bug issues and improved overall app stability
PLAYLIST PERFECTION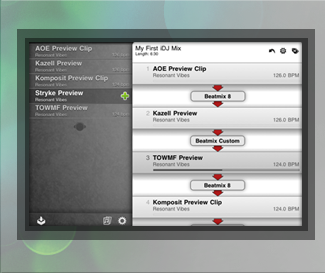 The iDJ™ app from Numark is the easiest way to create seamless, synchronized playlists using your iTunes music library or iPod library on your iPad, iPhone or iPod touch. iDJ allows anyone to make instant, continuous mixtapes of their favorite songs all blended together as one in perfect rhythm. As fun as it is powerful, iDJ's elegant interface and patented technology will have you assembling customized soundtracks that ignite, accompany and enhance every occasion. Whether for workouts, road trips, dance parties or any other event, iDJ keeps your music moving and completely in time for an exciting new playlist experience.
THE DJ IS IN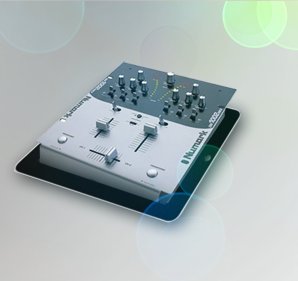 iDJ's music management system is both simple and streamlined letting you quickly build playlists using any song within your music library. More than just a lightning-fast method of building mobile mixtapes, however, iDJ's patented BPM (beats per minute) detection technology makes your music meld together as one. As you add songs, iDJ analyzes their sonic-waveforms, calculates tempos, and then automatically performs optimal transitions throughout the playlist. In the DJ world, it's called "beat-matching": the art of sequencing multiple songs in succession at the same speed as if one continual song. There's even a Tempo Graph feature that warns you when transitions from one song to another might be challenging so you can decide if another track might work better. No matter what you select, the best possible beat match will happen. The end result is a playlist that flows from start to finish as a cohesive track. It's like having a DJ inside your iPad, iPhone or iPod.
SOMETHING FOR EVERYONE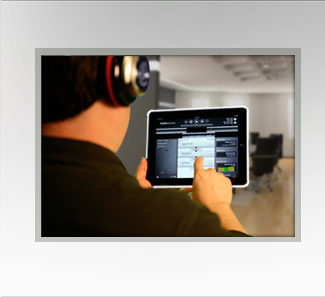 Whether you are a fitness instructor, a DJ, a party host or someone who just plain loves music, iDJ will make sure the beat never stops. With iDJ on your iPad iPhone or iPod touch, you don't need to be an expert in anything because the most important part of getting the party started is taken care of by iDJ itself. If you can point and drag with your finger, you'll be sounding like a pro playing your favorite tracks in seconds with perfect mixing every time. For over 30 years, Numark has been a leader in designing, manufacturing and distributing professional DJ equipment throughout the world. With iDJ, Numark has teamed up with the popular MixMeister software that, for the past decade, has built a loyal following of thousands looking to make seamless music mixes with limited DJ experience. Together, Numark and MixMeister have delivered the first true music-mixing application for everyone to enjoy on an iPad, iPhone and iPod touch.
Move through your music without ever missing a beat with iDJ.

Want to know more? Visit the iDJ website.