Software Controllers
Numark is committed to the future of DJ technology. We were the first company with a software controller and since then, we have listened carefully to DJs and continually developed better ways to control your software. Because music isn't about using a mouse or looking at a computer. It's about performance, interaction, and emotion.
---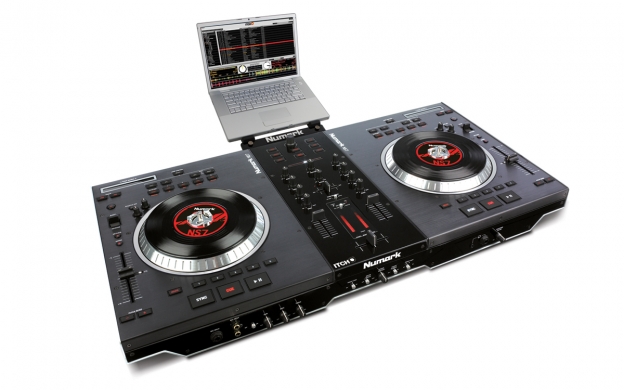 The flagship Serato ITCH performance controller with seamless integration of vinyl, motorized platters, audiophile audio, and high-resolution control.
Designed by Numark in collaboration with Serato, NS7 represents the pinnacle of DJ performance control. NS7 combines an all-metal chassis with adjustable torque, motorized, aluminum-turntable platters, vinyl, and a professional audio interface to deliver a complete performance solution that will satisfy even the most hardcore turntablist.
---
Performance-production computer DJ system with MixMeister Fusion Live software and matching controller
MixMeister Fusion Live software gives you a radically different approach to DJing, so you can focus on rocking the party – not the nuts and bolts of DJ technique. You don't need to concern yourself with counting and matching beats, setting cue points, or syncing keys. MixMeister does all the technical work for you, freeing you to be in total creative control to interact with your music – and your audience!
---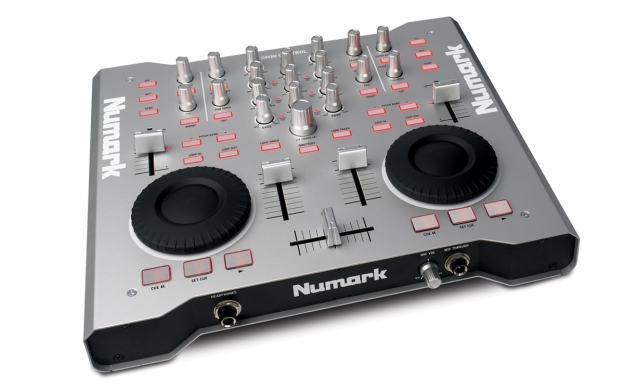 Heavyweight, professional, dual-deck control system with 24-bit audio, Traktor LE, and MixMeister Fusion Live.
OMNI CONTROL contains everything you need to plug into any sound system and perform. This high-quality, heavyweight, rugged DJ device is not only a hardware controller for performing with the included Native Instruments Traktor 3 LE and MixMeister Fusion Live software; it also houses a professional digital-audio interface to feed your headphones and the sound system.
---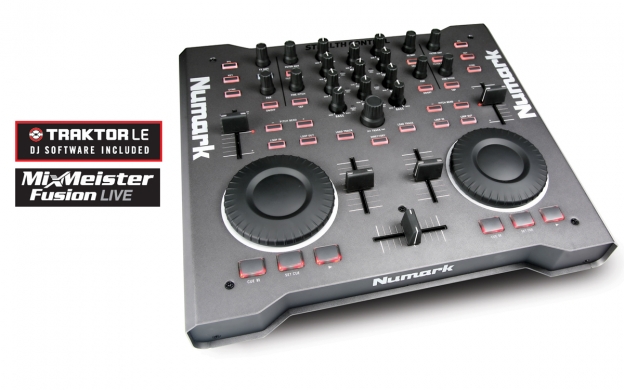 Rugged, professional, dual-deck controller with Traktor LE and MixMeister Fusion Live software.
STEALTH CONTROL is professional DJ performance in a sleek, heavy-duty metal chassis. Whether you're working a club or remixing in the studio, STEALTH CONTROL is your fingers' best friend. You'll spend less time with your keyboard and trackpad, and more time focused on the music.
---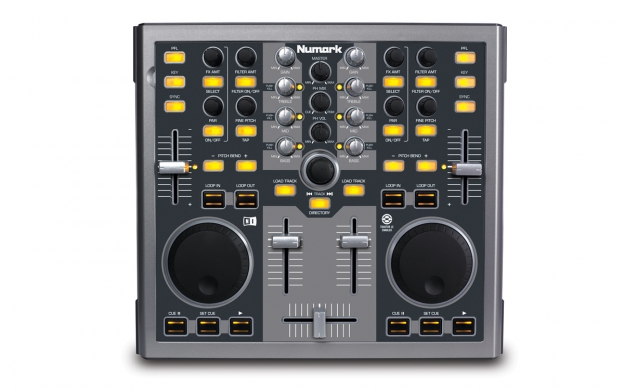 Portable dual-deck controller with Native Instruments Traktor LE software
Numark's Total Control is a DJ software controller for DJs who yearn for the control they left behind when they switched from a traditional mixer to the multi-processing power of laptop DJing. Total Control is a fully class-compliant USB MIDI device and is the ultimate tool for any performing computer DJ seeking total control of their software.
---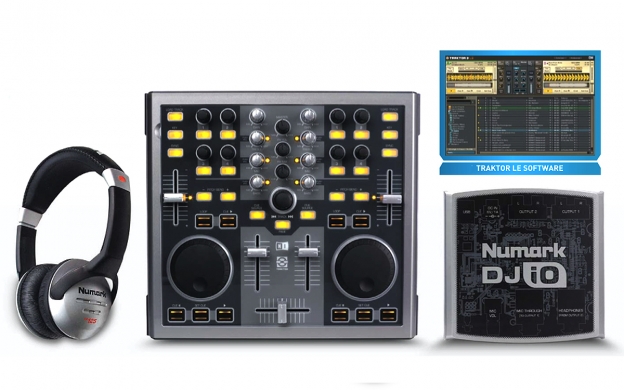 Open the box and mix it up with Total Computer DJ in a Box. Total Computer DJ in a Box is the perfect way to get started DJing today. The kit gives you everything you need to DJ using your computer.
Mix and scratch on Total Control, the scratch control surface designed expressly for computer DJs. DJ|iO gets audio into and out of your computer for connection to the PA system and for cueing with the included pro-grade HF125 headphones. Total DJ in a Box even comes with Traktor LE heavy-hitting DJ software from Native Instruments.