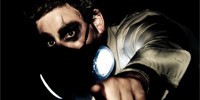 Christian Slick
Christian Slick the man behind the mask.
At the age of 6 Christian Slick began playing piano. By 9 he had picked up the drums and 11 the guitar— but it wasn't until he received his first set of wheels at age 12-- a DJ Jazzy Jeff Edition Mixer and set of turntables-- that he realized his true calling. He wore out his parents 70's disco Albums and begin to find that his ear for music stretched further than he had imagined. Under the name Scrappy Promotions, he started his career in 1997 promoting some of the Big Apple's Mega Clubs, such as Exit, Sound Factory, Tunnel and Limelight. Every night he would spend hours in the booth watching and absorbing knowledge from some of the top DJ's around the world. After connecting with a well known producer, Christian Slick began spinning his mixes up and down the East Coast perfecting his craft one venue at a time.
Since Christian Slick's humble beginning he has made quite a name for himself spinning around the globe rocking crowds with his unforgettable show.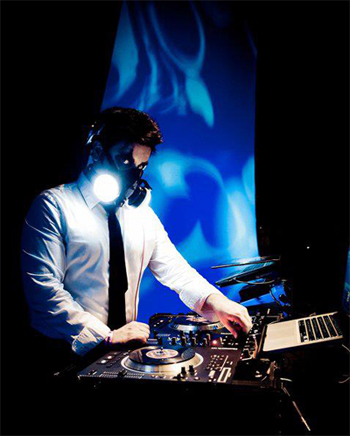 "Love at first touch" The only way Christian Slick can describe his NS7FX.
Once Christian Slick put his hands on the NS7FX there was no turning back. The NS7FX allowed Christian Slick to take his performances to the next level, tweaking every sound with the FX bar to make it his own. Inside Christian Slick's Numark arsenal you will also find the one and only Numark Electrowaves, giving him the perfect sound and comfort to compose his onsite masterpieces.
Christian Slick is now an Absolut Dj for Absolut Vodka (SWD) Spinning the hits at every SWD Flavor Launch Party. Christian Slick is also sponsored by Red Rocket Energy, Faith First Apparel and yours truly Numark. Along side countless shows Christian Slick Headlines he also holds residencies at Senor Frogs, Carlos and Charlies and House of Blues.
When Christian Slick isn't rocking the stage he is using his talents to help any worthy cause he can. Christian Slick has donated countless hours to charities with the outlook that "DJ'in for charity provides a great sense of accomplishment when you can provide help to others in need with your natural ability to rock!"